In this modern era, we see that the number of active mobile phones rapidly increases day by day. Now, Mobile phones act as toys for every age of people. Their number increases when it comes to urban society. The count increases to 2 mobiles for every 3rd person in the urban society. With the world going competitive, parents want their child to match with the educational competition and for them to cope with the change in the market scenario. While trying to succeed in both ways, they find themselves unable to give time to their children. To keep track of them, parents gift their children's a mobile phone. After giving the same, they get themselves busy and fail to keep track of their children's activities. We have good news for all such parents who want a better and easier tracking of a child's location.
Is Tracking Child's Location that Important?
Yes, it is! As we all know, smartphones play an important part in today's era. If used in the right way, it can build a child's career, and if in the wrong, then it can spoil him completely. It depends on how a child uses their phone.
A good student uses it for studies and general awareness purposes, while a student with evil thoughts uses it for pornography, hacking, and disturbing others with social networking sites. Not only to keep track of their children but also to make their children follow the right path, parents should take the necessary steps to stop them. And By using an app named Spyzie through which one can easily track their child, even without being noticed by your children.
Is there any significant benefit of using it?
Suppose your child went for a late night party and you cannot reach them then you have to call their friends and relatives to get information about them. This pills up some extra pressure on a parent's mind and can lead to dangerous outcomes, especially for some emotionally weak parents. To lessen the pressure on parents, there are some technologies or websites which can help them sort out all these problems in a very short while. One among them is Spyzie.
What is Spyzie?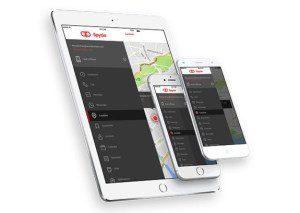 Spyzie is a live monitoring provider whose specialty is tracking and monitoring through its Spyzie monitoring app, which can be used to spy android phones on your children. With the help of Spyzie, parents can take care of their children's activities and can also keep track of their children's location wherever whenever they want. Parents can know with whom their child is having the conversation and what their child does with their phones. For this to happen, the child should be 18 years or below.
How to Spy Android Phones through Spyzie?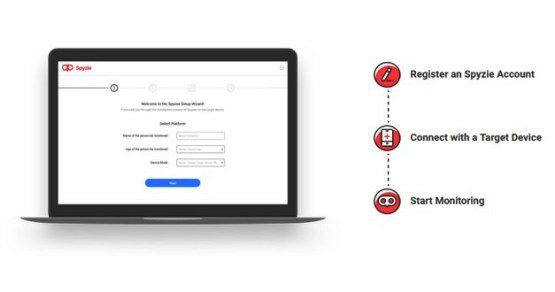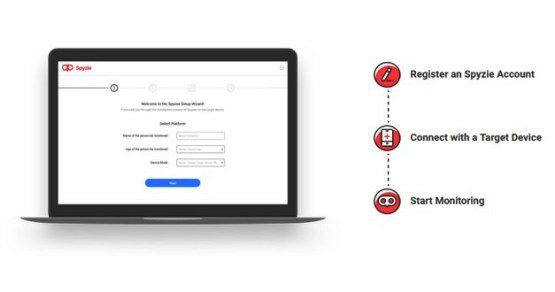 To use Spyzie, parents have to sign-up themselves and create an account in Spyzie and then install the Spyzie monitoring app on their children's smartphones.
Then they have to go to the settings and then to the security option. From there, they have to enable the unable sources option and click OK.
How to Install & Use Spyzie Monitoring App.?
First, create an account on either of Spyzie's available providers, available both on the Play Store and App Store or on Spyzie.com.
After login in, you have to complete a wizard for setup, where you can also insert the device's original owner's name and age if you want to monitor other people.
On the targeted device, Install and activate this app
Firstly, touch on "Setting" and find the "Lock screen and security" tab. Then you will have to enable the "Unknown Sources" option and click "OK."

Now, you will have to download the Spyzie app and run it.

Then they have to go to the Spyzie app and log in with their sign-in credentials, and then click on Start to activate the tracking facility. With this, the app will be deleted from the Android phone of their children's device.

Then to keep track of your children's activity, parents can log in to their account from any device like the computer (official website) or mobile phone. But for this to show information properly, an internet facility should be available on the target device. The phone should not be powered off, or it will not be able to give the latest data.
Conclusion:
Using the Spyzie app, one can easily keep track of their children, and it has made tracking a child's location much easier through its advanced and fast processing features. So no need to be worried about your children from now on; start using the Spyzie app.
.wp-review-8135.review-wrapper { font-family: 'Comfortaa', cursive; }
.wp-review-8135.review-wrapper {
width: 100%;
overflow: hidden;
border: 1px solid #d6ceea;
}
.wp-review-8135.review-wrapper .review-desc {
padding: 25px 30px 25px 30px;
line-height: 26px;
clear: both;
border-bottom: 1px solid;
}
.wp-review-8135.review-wrapper,
.wp-review-8135 .review-title,
.wp-review-8135 .review-desc p,
.wp-review-8135 .reviewed-item p {
color: #000000;
}
.wp-review-8135 .review-links a {
background: #dd1a85;
padding: 9px 20px 6px 20px;
box-shadow: 0 2px #b0146a, inset 0 1px rgba(255,255,255,0.2);
border: none;
color: #fff;
border: 1px solid #b0146a;
cursor: pointer;
}
.wp-review-8135 .review-list li,
.wp-review-8135.review-wrapper {
background: #ffffff;
}
.wp-review-8135 .review-list li {
padding: 30px 30px 20px 30px;
width: 50%;
float: left;
border-right: 1px solid #d6ceea;
box-sizing: border-box;
}
.wp-review-8135.wp-review-star-type .wpr-user-features-rating .review-list {
width: 100%;
}
.wp-review-8135.wp-review-point-type .review-list li,
.wp-review-8135.wp-review-percentage-type .review-list li {
width: 100%;
padding: 15px 30px;
}
.wp-review-8135.wp-review-point-type .review-list li > span,
.wp-review-8135.wp-review-percentage-type .review-list li > span {
display: inline-block;
position: absolute;
z-index: 1;
top: 23px;
left: 45px;
font-size: 14px;
line-height: 1;
color: #ffffff;
-webkit-touch-callout: none;
-webkit-user-select: none;
-khtml-user-select: none;
-moz-user-select: none;
-ms-user-select: none;
user-select: none;
}
.wp-review-8135.wp-review-point-type .wpr-user-features-rating .review-list li > span,
.wp-review-8135.wp-review-percentage-type .wpr-user-features-rating .review-list li > span {
color: inherit;
}
.wp-review-8135.wp-review-point-type .wpr-user-features-rating .review-list li .wp-review-input-set + span,
.wp-review-8135.wp-review-percentage-type .wpr-user-features-rating .review-list li .wp-review-input-set + span,
.wp-review-8135.wp-review-point-type .wpr-user-features-rating .review-list li .wp-review-user-rating:hover + span,
.wp-review-8135.wp-review-percentage-type .wpr-user-features-rating .review-list li .wp-review-user-rating:hover + span {
color: #fff;
}
.wp-review-8135.review-wrapper.wp-review-star-type .review-list li:nth-child(2n+1) { clear: left; border-right: 1px solid #d6ceea; }
.wp-review-8135 .review-links {
padding: 30px 30px 20px 30px;
}
.wp-review-8135.review-wrapper.wp-review-point-type .review-result,
.wp-review-8135.review-wrapper.wp-review-percentage-type .review-result,
.wp-review-8135.review-wrapper .review-point .review-result-wrapper,
.wp-review-8135.review-wrapper .review-percentage .review-result-wrapper {
height: 28px;
}
.wp-review-comment-8135 .wp-review-comment-rating .review-point .review-result-wrapper .review-result,
.wp-review-comment-8135 .wp-review-comment-rating .review-percentage .review-result-wrapper .review-result {
height: 22px;
}
.wp-review-8135.review-wrapper .review-result-wrapper i {
font-size: 18px;
}
.wp-review-8135.review-wrapper .mb-5 {
text-transform: uppercase;
}
.wp-review-8135.review-wrapper .wpr-user-features-rating {
margin-top: -1px;
clear: both;
float: left;
width: 100%;
}
.wp-review-8135 .user-review-area {
padding: 18px 30px;
border-top: 1px solid;
margin-top: -1px;
float: left;
width: 100%;
}
.wp-review-8135.review-wrapper .review-title {
letter-spacing: 1px;
font-weight: 700;
padding: 15px 30px;
text-transform: none;
background: #3200ea;
color: #fff;
}
.wp-review-8135.review-wrapper .review-total-wrapper {
width: 40%;
margin: 0;
padding: 42px 0;
color: #fff;
text-align: center;
}
.wp-review-8135.review-wrapper .review-list {
clear: none;
width: 60%;
}
.wp-review-8135.review-wrapper .review-list .review-star,
.wp-review-8135.review-wrapper .review-list .wp-review-user-feature-rating-star {
float: left;
display: block;
margin: 10px 0 0 0;
}
.wp-review-8135.review-wrapper .review-list .wp-review-user-feature-rating-star + span { clear: left; display: block; }
.wp-review-8135.review-wrapper .review-list .wp-review-user-rating.wp-review-user-feature-rating-star,
.wp-review-8135.review-wrapper .review-list .wp-review-user-rating.wp-review-user-feature-rating-star .review-star {
margin: 0;
}
.wp-review-8135.review-wrapper .review-list .wp-review-user-rating.wp-review-user-feature-rating-star .review-result-wrapper {
margin-left: -5px;
margin-bottom: 6px;
}
.wp-review-8135.review-wrapper .review-list .wp-review-user-feature-rating-star .review-result { letter-spacing: -2.2px; }
.wp-review-8135 .review-total-wrapper .review-point.review-total,
.wp-review-8135 .review-total-wrapper .review-percentage.review-total {
width: 70%;
display: inline-block;
margin: 20px auto 0 auto;
}
.wp-review-8135.review-wrapper .review-total-wrapper span.review-total-box {
float: left;
text-align: center;
padding: 0;
color: #000000;
line-height: 1.5;
}
.wp-review-8135.review-wrapper .review-total-wrapper span.review-total-box h5 {
margin-top: 6px;
color: inherit;
}
.wp-review-8135.review-wrapper.wp-review-point-type .review-total-wrapper span.review-total-box,
.wp-review-8135.review-wrapper.wp-review-percentage-type .review-total-wrapper span.review-total-box,
.wp-review-8135.review-wrapper .wpr-user-features-rating .review-list {
width: 100%;
}
.wp-review-8135.review-wrapper .wpr-user-features-rating .review-list li {
border-right: 0;
}
.wp-review-8135.review-wrapper .review-star.review-total {
color: #fff;
margin-top: 10px;
}
.wp-review-8135.review-wrapper .user-review-title {
color: inherit;
padding: 18px 30px 16px;
margin: 0;
border-bottom: 1px solid;
border-top: 1px solid;
}
.wp-review-8135.review-wrapper .user-total-wrapper .user-review-title {
display: inline-block;
color: inherit;
text-transform: uppercase;
letter-spacing: 1px;
padding: 0;
border: 0;
margin-top: 3px;
}
.wp-review-8135.review-wrapper .reviewed-item {
padding: 30px;
}
.wp-review-8135.review-wrapper .user-review-area .review-percentage,
.wp-review-8135.review-wrapper .user-review-area .review-point {
width: 20%;
float: right;
margin-top: -2px;
}
.wp-review-8135.review-wrapper,
.wp-review-8135 .review-title,
.wp-review-8135 .review-list li,
.wp-review-8135 .review-list li:last-child,
.wp-review-8135 .user-review-area,
.wp-review-8135 .reviewed-item,
.wp-review-8135 .review-links,
.wp-review-8135 .wpr-user-features-rating,
.wp-review-8135.review-wrapper .user-review-title,
.wp-review-8135.review-wrapper .review-total-wrapper,
.wp-review-8135.review-wrapper .review-desc {
border-color: #d6ceea;
}
.wp-review-8135 .wpr-rating-accept-btn {
background: #dd1a85;
margin: 10px 30px;
width: -moz-calc(100% – 60px);
width: -webkit-calc(100% – 60px);
width: -o-calc(100% – 60px);
width: calc(100% – 60px);
border-radius: 3px;
}
@media screen and (max-width:570px) {
.wp-review-8135.review-wrapper .review-list {
width: 100%;
}
.wp-review-8135.review-wrapper .review-total-wrapper {
width: 100%;
border-bottom: 1px solid #d6ceea;
border-left: 0;
padding: 15px 0;
}
.wp-review-8135.review-wrapper.wp-review-star-type .review-list li:nth-child(2n+1) { clear: none; border-right: 0; }
}
@media screen and (max-width:480px) {
.wp-review-8135.review-wrapper .review-title,
.wp-review-8135.review-wrapper .reviewed-item,
.wp-review-8135.review-wrapper .review-desc,
.wp-review-8135.review-wrapper .user-review-area { padding: 15px; }
.wp-review-8135.review-wrapper .review-list li,
.wp-review-8135.review-wrapper .user-review-title { padding: 12px 15px; border-right: 0; }
.wp-review-8135.review-wrapper .ui-tabs-nav { padding: 0 15px; }
.wp-review-8135.review-wrapper .review-links { padding: 15px 15px 5px; }
.wp-review-8135.review-wrapper .user-total-wrapper { max-width: 60%; font-size: 14px; }
.wp-review-8135.wp-review-point-type .review-list li > span,
.wp-review-8135.wp-review-percentage-type .review-list li > span {
top: 12px;
left: 30px;
}
}